History
Khiyami & Daoud was founded in 1992, headquartered in Sehnaya, Damascus Countryside. Its headquarters and facilities are roughly 13 kilometers from the city of Damascus. We have a branch in Aleppo, but our activities cover all areas of Syria. We specialize in food marketing, distribution, and storage. Our goal is to provide high quality food products at reasonable prices for local consumption.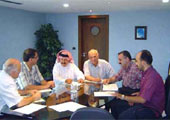 The founding of Khiyami & Daoud was the fruit of long-standing cooperation and partnership between Mr. Muhammad Khiyami and Mr. Daoud Daoud. Mr. Khiyami has over 40 years of experience in the food business in the Gulf region (The Khaliji Center). Mr. Daoud has over 38 years of experience in making and marketing the best sweets and food products (Daoud Brothers Sweets) in Syria.

Considering the importance of storage of food products and raw materials, the company has established a branch for providing cold and dry storage services, in accordance with Syrian, Arab and international standards for food and food storage, and in full compliance with all international and local laws and regulations on food and environment safety.

In order to offer comprehensive services and to contribute to the prosperity of the national economy, we are currently studying the possibility of establishing a canned food (production and canning) factory.
In early 2009, the Company started establishing three chains of global restaurants in Syria: Marry Brown, Mr. Pasta, and Attila Mongolian Grill.

Growth and Development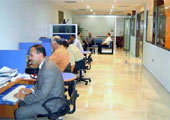 Since its founding, Khiyami & Daoud has grown steadily at an annual expansion rate of 25%.
We market and distribute the following products:

o Arla Foods products (Lurpak butter, Puck Cheese, Lurpak Ghee, Dano milk, etc).
o Al Taghzia products (Mortadella and other meat products).
o In addition to a range of other products such as D-Lite vegetable oil, Basmati rice, mushrooms, various types of canned foods, and many other products.

Coverage of the local market
Our products are marketed and distributed to all governorates, by a specialized well trained team using modern vehicles equipped in accordance with international standards and laws on food safety, storage and transportation.

Philosophy
Our management philosophy is based on our motto: "welfare and care". We have always sought to meet local market demand for high quality food products at reasonable prices. We provide a wide variety of products suitable to all consumer needs, demands and tastes.

At every step during our growth and development, we have looked forward to winning consumer confidence through consumer satisfaction and maximizing the benefit obtained by consumers compared to the price paid.
Before putting it on the market, we carefully assess and research a product, as we believe that most consumers are looking for diversity and innovation as much as natural and healthy products.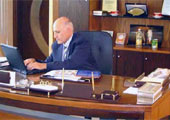 Tasks
• To achieve continuous leadership in the field of marketing and distribution of quality products of international reputation, through a dedicated well-trained team that uses modern well-equipped vehicles for food transportation and distribution.
• To provide high-quality, safe, and healthy products, in order to achieve consumer well-being and complete satisfaction.
• To comply with all international and local laws and legislation on food and environment safety, and implement all relevant Syrian, Arab and international standards.

Our Values
Comprehensive performance
Commitment to sales points and consumers
Teamwork
Innovation & Renovation
Providing continuously better services